Get ready to change with your new hair!
Hair Transplant
With Painless Local Anesthesia
Hair Transplantation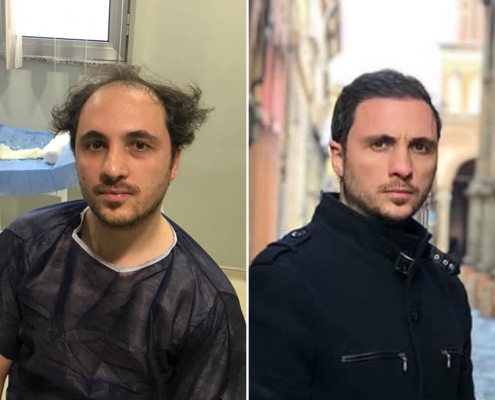 The hair transplantation changes the look of you and may increase your self-confidence. Before deciding hair transplantation, discuss your opinions with your physician and think of it. In all types of hair transplantations, it's important for you to know that your healthy hair is used. It is obligatory for the patients to have healthy hair at both sides and back of their heads in terms of hair transplantation. […]
DHI Hair Transplantation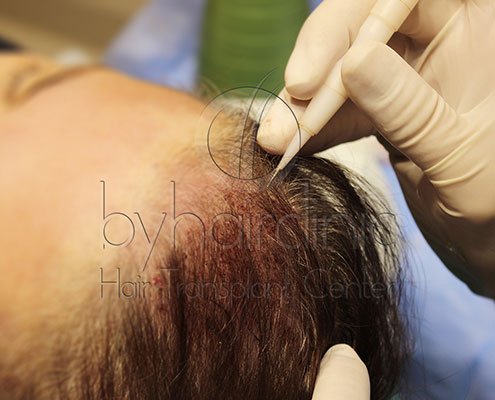 Among the techniques used in hair transplantation, DHI technique, also known as unshaved hair transplantation , allows transplant without shaving hair .DHI (hair transplant without shaving) provides the possibility of opening the channels in the scalp and implanting the hair at the same time after placing hair taken from the donor area in special instruments. […]
Beard  Transplantation
Beard and moustache transplantation is taking a living bristle root from any part of the body and planting it to the particular area. Although it seems ideal to transplant because of not growing, arm or leg hair is not much preferred in beard and moustache transplantation, because their roots are pale and it makes transplantation difficult.The most important source in beard transplantation is nape bristles which is used in both types  […]
Hair Transplant Turkey Before and After
byhairclinic had 8000's of patients from more than 35 countries.
With more than 10 years of experience, our team have used all the hair transplantation techniques in the industry.
To make your life easier, we take care of everything ranging from accommodation to airport transfers.
HAIR TRANSPLANT WITH PAINLESS LOCAL ANESTHESIA
With the help of needle-less anesthesia devices, it is possible to apply the hair transplantation without pain. These devices serve to reach the skin under the pores by spraying the anesthetics with pressure and provide fast and effective anesthesia. By using this device, which is touching the skin by the silicone cap, it is possible to eliminate the pain in the skin layers with a wider area than the injector needle and spreading more rapidly without any pain
Click on the picture to watch the video
THE LATEST DEVELOPMENT FOR SAPPHIRE HAIR TRANSPLANT
The new sapphire hair transplant with percutan promises more than just a better and faster healing process. The sapphire blades allow for the channel opening a significantly higher density of hair and a targeted, natural-looking growth direction. This is possible because the points ofincision left by the sapphire blades fit perfectly with the grafts used. Thus, the hair can be transplanted at the desired angle of 40-45 degrees. The sapphire needles are available in different sizes (from 0.8 to 1.5 mm).
Hair Transplant Turkey Interviews
Istanbul is such a beautiful city
3 days accommodation in Istanbul